linking up today for
The Boys Behind the Blog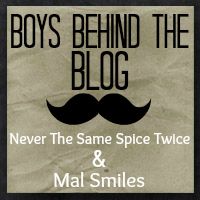 What would you do with 1,000,000?
Two chicks at the same time (with Jen's permission first. He's kidding, of course. Its from a movie) I'm sure Jen would tell me how I we would spend the money.
What is your dream job?
Nationally Syndicated Radio Talk Show Host.
Who is your celebrity crush?
Emanuelle Chiqui
What is your favorite sports team?
Minnesota Vikings
What was your AOL/AIM screen name back in the day?
bigmort
Happy Thirsty Thursday Friends!