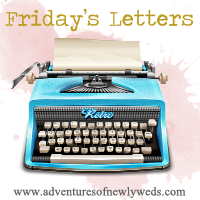 Dear Caramello, why must you taste so good and be so irrestiable? I usually have will power, but c'mon this shits cra cra. I can't seem to quit you. Whoever thought of chocolate and caramel is genuis!
Dear Oklahoma City Thunder, please regain your "Thunder" and beat the Spurs. I am rooting for you all the way to the championship.
Dear Dexter Morgan
, why must you be so cute, wonderful and the best dog ever? I love having a dog that sleeps in, but when you don't get up when I do its getting kinda redonk. Get up and get your day started boy! Oh and keep up the great work of hogging the ENTIRE bed every night. Your Papa and I appreciate the lack of bed for us.
Dear work
, why must you have signed a contract with Pepsi? Some days I really
want
need that Diet Coke to get through the day. It only makes my day worse to have to get into my car and hit up the gas station on the corner. Not cool.
Dear Minnesota
, I miss the thought of you in the summertime. I miss the countless patios and rooftop drinking establishments, I miss the city in the summer at night, I miss Twins games at Target Field. I miss all 10,000+ lakes, I miss the thought of being on a boat or at a cabin with a bonfire, getting eaten alive by mosquitoes. I'm jealous at all the amazing country concerts happening this summer.
Dear Ry-guy,
I so in love with you. Glad that Dexter Morgan has such an amazing papa. I can't wait for Father's Day to show you what we picked out.
Dear Missouri,
I will attempt to have fun here this summer. With the upcoming events in June, I hope you show me what this town is made of. I hate the absurd amount of flies here. I think I would take mosquitoes any day over flies.
Dear books
, let's try to get acquainted soon. I have so many of you I want to read.
TFIG LOVES!
What are you doing this weekend?