Earlier this month I posted a blog about my goal to read 50 books this year. Well I have successfully completed two, so far.
One I really liked. One I absolutely couldn't stand. I wish I hadn't picked it up. First we'll start with the good. I read Diary of a Player:
How My Musical Heroes Made a Guitar Man Out of Me, by Brad
Paisley
.
Many of you know I have a severe
obsession
with country music and books. I figured what better way to kill two birds with one stone. I was not
disappointed
by the book at all. Brad
Paisley
writes from his heart. The manner in which he talks in the book is the way I've seen him act on TV awards shows, interviews and music videos. He seems genuinely thankful for
everything
he has achieved. Not that he has had a whole lot handed to him. From an early age, he worked very hard at his craft (playing the guitar). He talked about falling in love with his wife Kimberly Williams-Paisley, and how when he first saw her in Father of the Bride, he knew that was the girl he wanted to marry. So CUTE!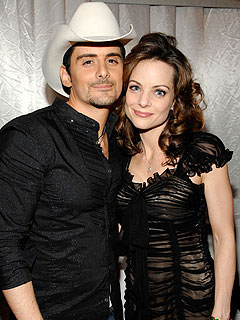 I can't wait to see what happens down the road in his career. I hope he will write another book to share his adventures in life.
The one I could not stand is called Girls in White Dresses, by
Jennifer
Close.
I had seen this book posted on a lot of the blogs. I also had a recommendation for this book from amazon
. Usually they are right on target with the types of books I read, so I gave it a shot. The book is about 20-30 something females growing up together and sharing different events of love, heartbreak, child birth, marriage and other things mixed in. The main thing I didn't enjoy about the book was that each chapter was about a different character. The book also jumped around from high school, to middle school and than back to present day. I felt that it was very hard to follow. I didn't think she did a very good job of building up the main characters.
*****
Spoiler
alert
***** in the end nothing came together as I had imagined it would. I just wanted to know what was going to happen to all the other characters. So
disappointing
!!
What are you books are you reading? What are some books you suggest I should read to get to my 48?